Will my child need to wear a mask when they go back to school?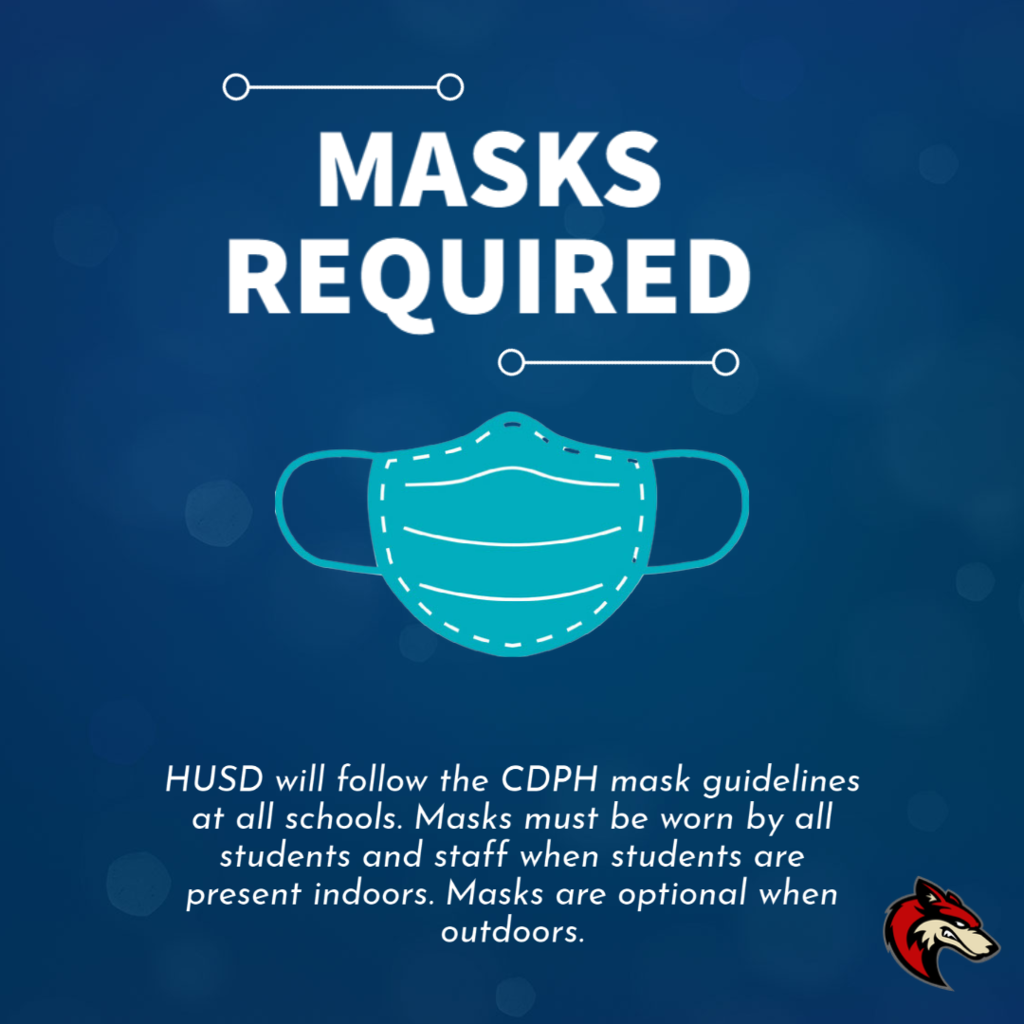 2021-2022 Cottonwood's Daily Schedule

The 21/22 school year starts Thursday, August 5th. Hope everyone had a great summer! #tooshort #backtoschool #IMPACTtheFutureHUSD

We are pleased to welcome Mrs. Shauna Ballaweg to Cottonwood. She will serve as our new assistant principal and we are glad to have her. Please help us give her a huge howlin' Coyote welcome!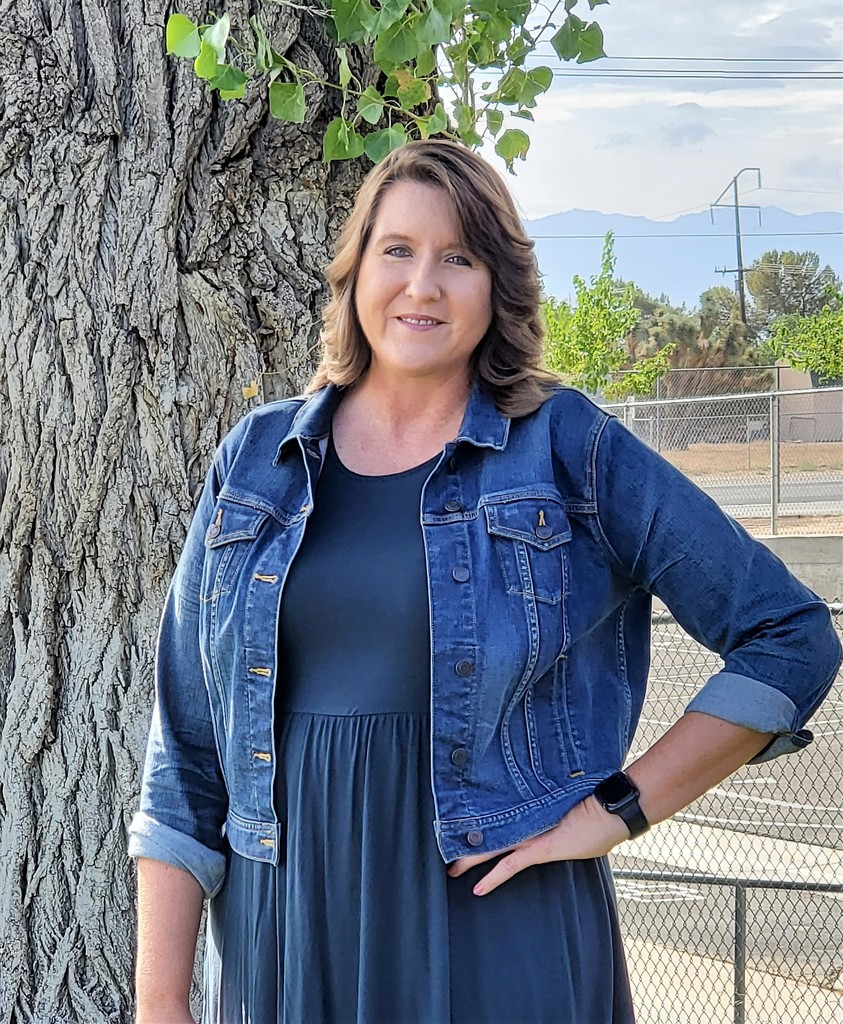 Announcing the HUSD Summer Smash Esports Tournament June 14-17 for grades 6-8. Games will include Mario Kart and Smash Bros. Register by going to the link here or scanning the QR code on the image.
https://forms.gle/C9j3D3eMsa8Mmg3T6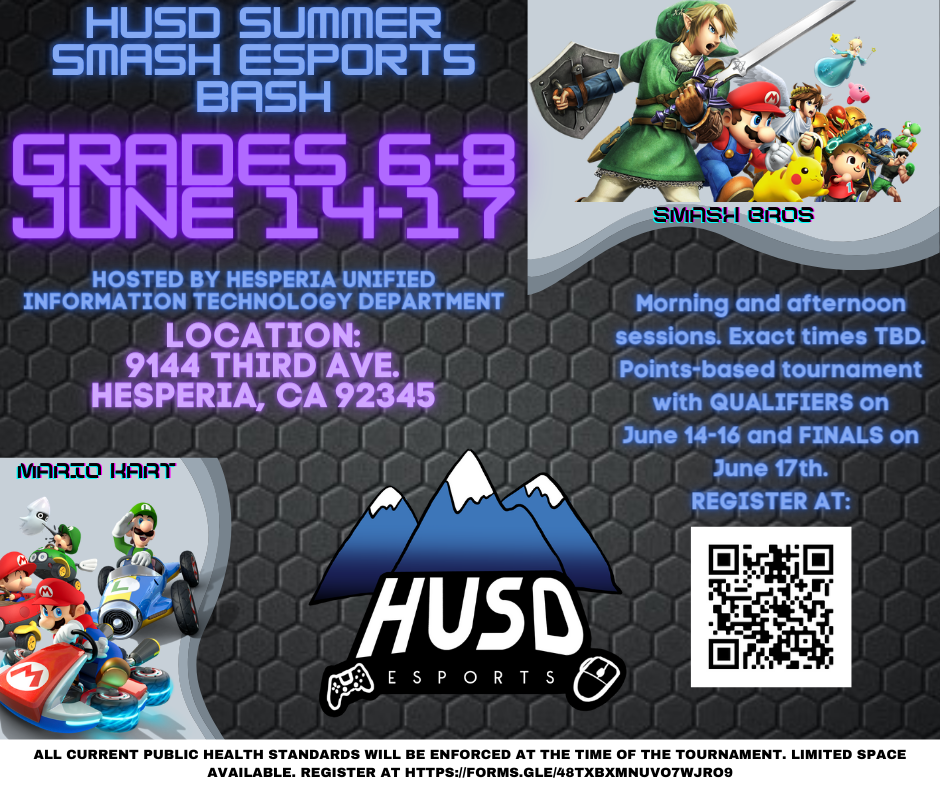 Please take a moment to complete this survey only if your child is NOT returning to Cottonwood for the 2021-2022 school year:
https://forms.gle/aFdmuPhz2zLCo8mS7
This will assist us in planning for next year. If your child is returning to Cottonwood, there is NO NEED to respond. Thank you for your time.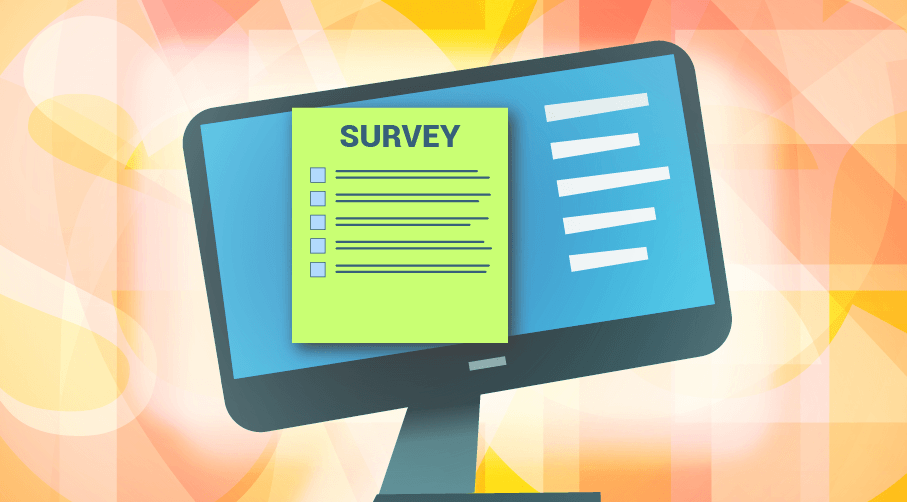 Good afternoon Coyotes! This is a friendly reminder there is no school tomorrow, 5/21. Also, the last day of school is Thursday, 5/27. Have a wonderful weekend. ¡Buenas tardes Coyotes! Este es un recordatorio amistoso de que no hay clases mañana, 21 de mayo. Además, el último día de clases es el jueves 27 de mayo. Que tienen un maravilloso fin de semana.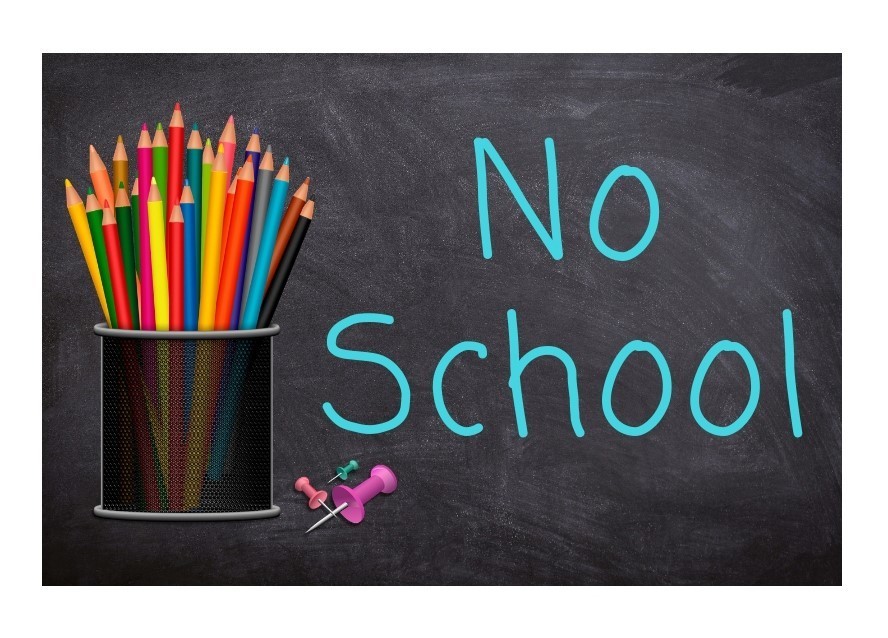 There is NO SCHOOL on Friday, May 21st for a planned Snow Day. Enjoy your long weekend! We'll see you back for our last four days of this school year beginning Monday, May 24th!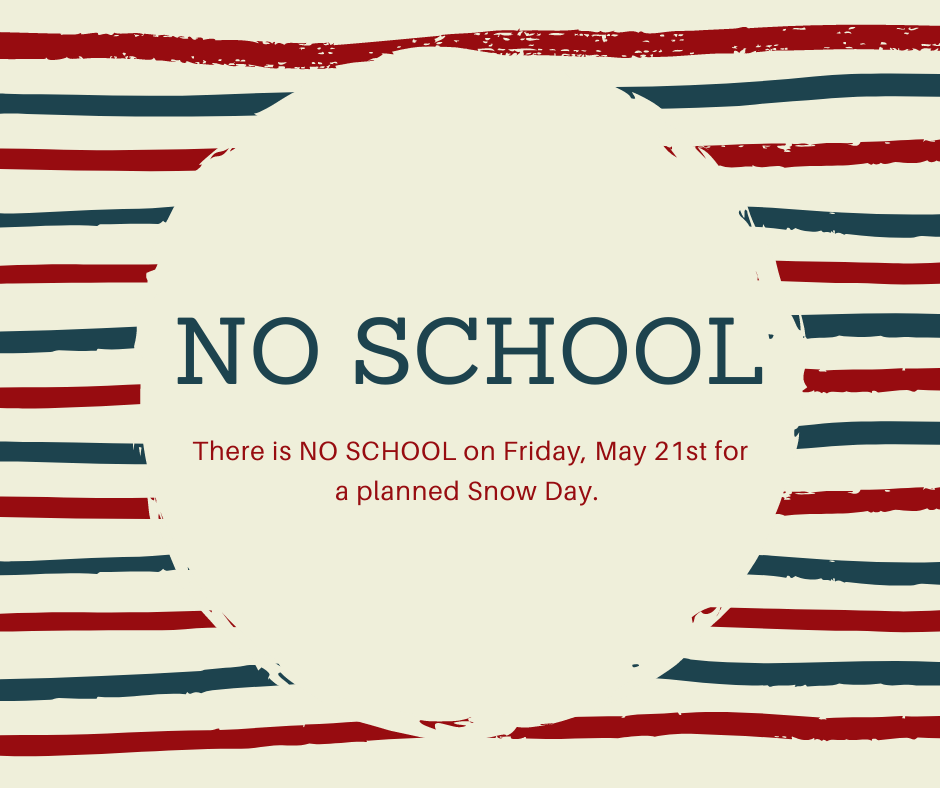 There is NO SCHOOL on Friday, May 21st for a planned Snow Day. Enjoy your long weekend! We'll see you back for our last four days of this school year beginning Monday, May 24th!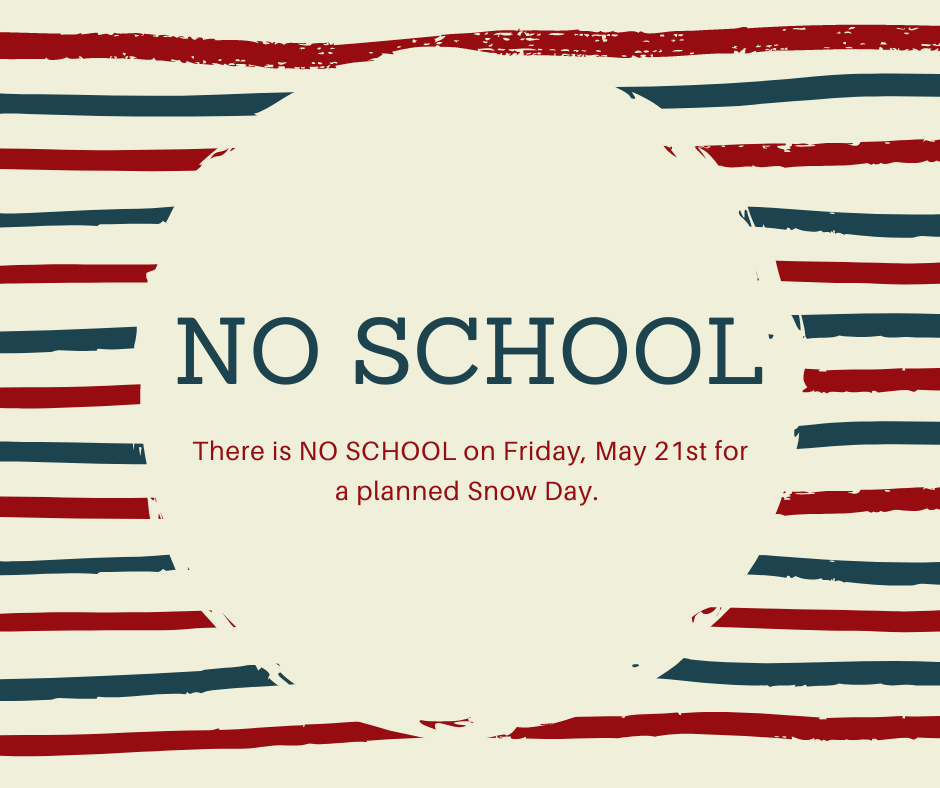 We are very proud of the students who worked hard to learn new music skills with Mr. Moreno, our music teacher. Congrats to: Allison Cortes Aamena Dulaney Marlee Flores Cordie Grismore Abigail Orozco Lilliana Ramirez Ara Rodriguez Cali Thorpe Please enjoy their Virtual Spring Concert by clicking this link:
https://youtu.be/Py_2F7DGoac

Good afternoon Coyotes! Please take a moment to review this important information for our students in Band. Please watch the video by Mr. Moreno for instructions on how to return your instruments:
https://www.youtube.com/watch?v=ZGySAFN35Zk
Thank you! #ItsCottonwood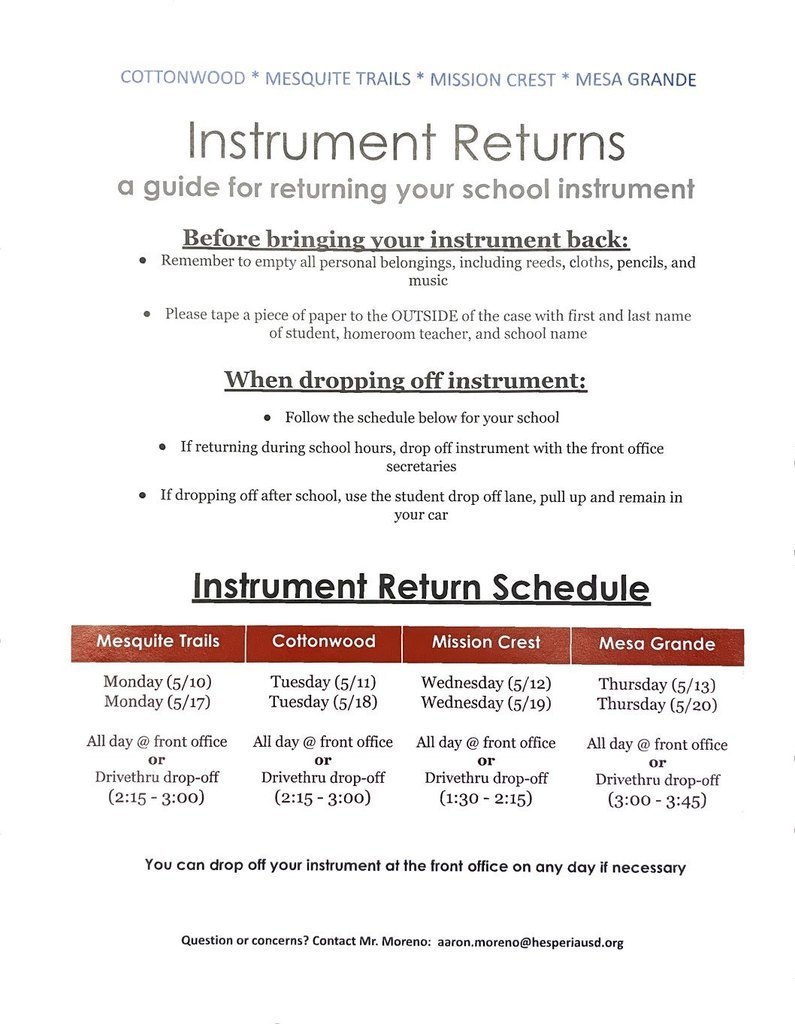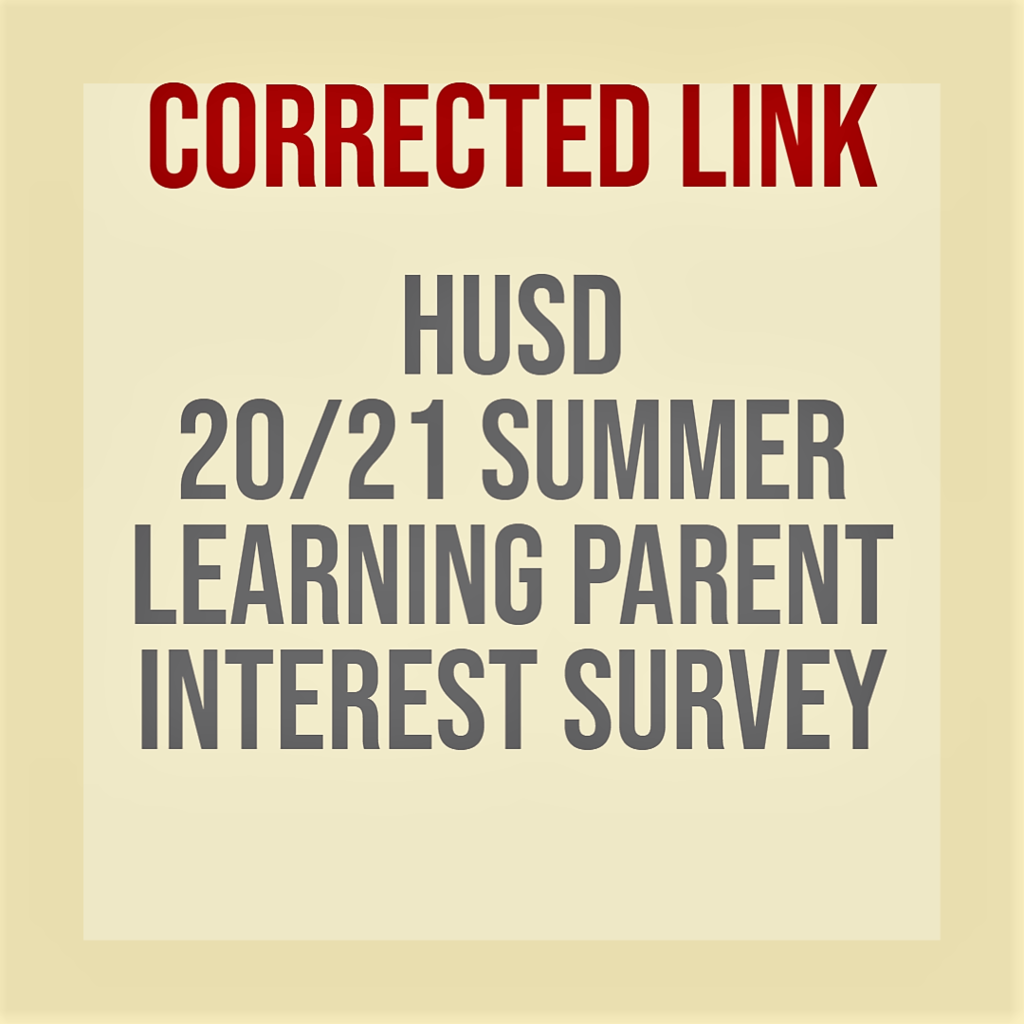 HUSD is currently in the planning stages of developing a Summer Learning program. Summer Learning programs (previously known as Summer School) will vary from school site to school site. The dates for Cottonwood are scheduled June 2nd through the 17th. Scheduled hours will be based on individual site needs and available staff. Please complete this survey to help us gauge our site's interest:
https://bit.ly/33aDP11
Once again, thank you for your time. HUSD se encuentra actualmente en las etapas de planificación del desarrollo de un programa de aprendizaje de verano. Los programas de aprendizaje de verano (anteriormente conocidos como escuela de verano) variarán de una escuela a otra. Las fechas para Cottonwood están programadas del 2 al 17 de junio. Las horas programadas se basarán en las necesidades individuales del sitio y el personal disponible. Complete esta encuesta para ayudarnos a evaluar el interés de nuestro sitio:
https://bit.ly/33aDP11
Una vez más, gracias por su tiempo.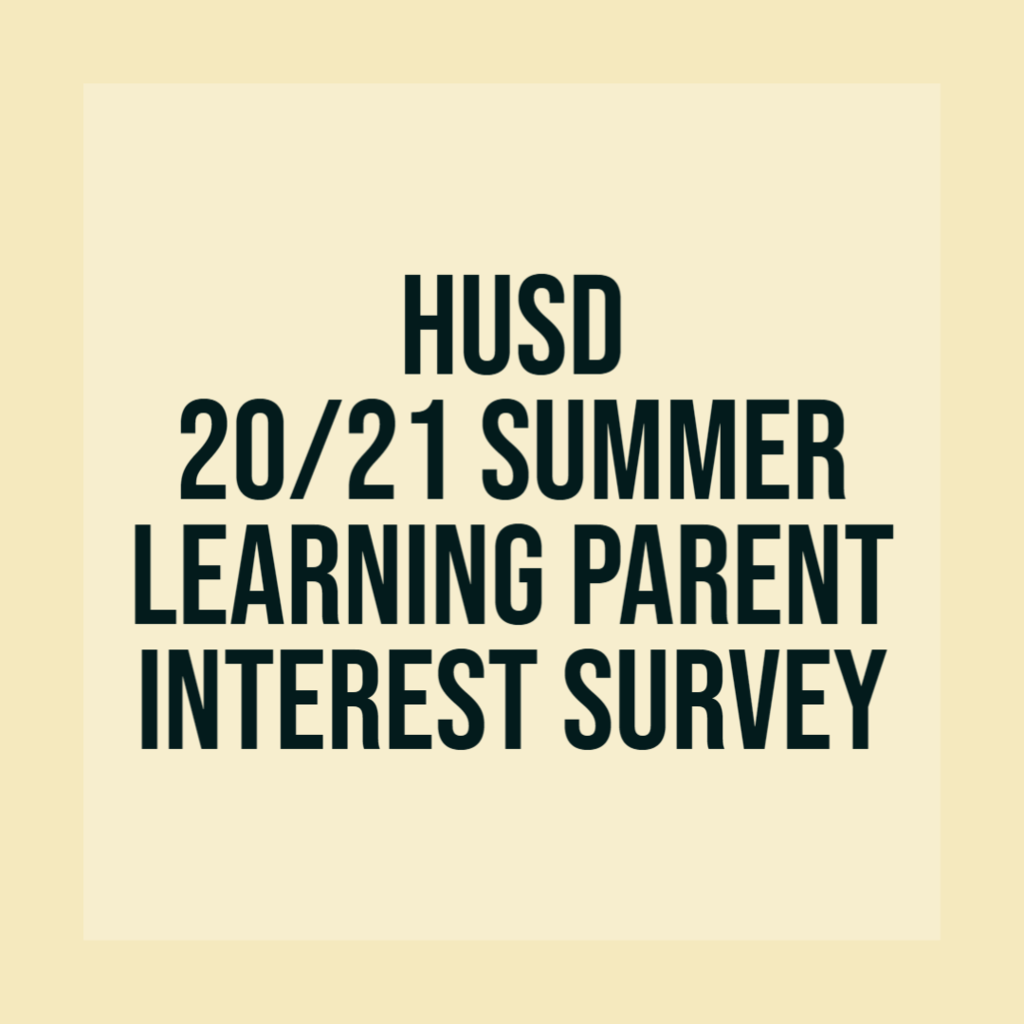 Good morning Cottonwood families. HUSD needs your feedback. Are you interested in a Virtual Learning Program option for your child next school year? Let us know by filling out the interest survey linked here:
https://bit.ly/3t8XMA0
We appreciate your time! Buenos días familias de Cottonwood. HUSD necesita sus comentarios. ¿Está interesado en una opción del Programa de aprendizaje virtual para su hijo el próximo año escolar? Háganos saber completando la encuesta de interés vinculada aquí:
https://bit.ly/3t8XMA0
¡Apreciamos su tiempo!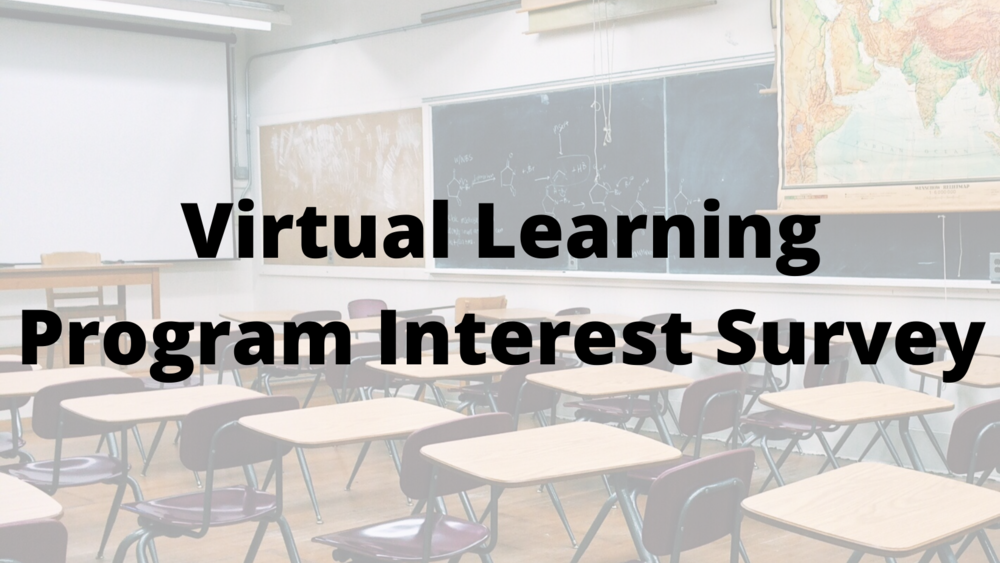 Good evening Cottonwood families! First a friendly reminder that tomorrow is our early out day. Dismissal starts at 12:51. Also, thank you for your continued patience with our car pick up. Please continue to use Maple Ave (not Topaz as previously mentioned). We just ask that no one cuts in line. ¡Buenas noches familias de Cottonwood! Primero, un recordatorio amistoso de que mañana es nuestro día de salida temprano. La salida comienza a las 12:51. Además, gracias por su continua paciencia con nuestra recogida en automóvil. Continúe usando Maple Ave (no Topaz como se mencionó anteriormente). Solo pedimos que nadie haga fila.

Hesperia USD está solicitando la opinión de nuestros padres, personal, estudiantes y miembros de la comunidad para actualizar nuestro LCAP. El LCAP es un plan de tres años que describe cómo nuestras escuelas apoyan el éxito de todos los estudiantes. El estado de California requiere este plan para dirigir los recursos a través de la Fórmula de Financiamiento de Control Local (LCFF). Haga clic en este enlace:
https://bit.ly/3xuCYX2
y envíelo antes del miércoles 28 de abril. Gracias.


Hesperia USD is requesting the input of our parents, staff, students, and community members to update our LCAP. The LCAP is a three-year plan that describes how our schools support the success of all students. This plan is required by the State of California to direct resources through the Local Control Funding Formula (LCFF). Please click this link:
https://bit.ly/32Tc9O3
and submit by Wednesday, April 28. Thank you.


Hello Cottonwood families! Thanks for your patience this week as we figuring out the best way to keep our car pick up line moving. We ask that if you are picking up your students that you PLEASE use Topaz Ave to get to Muscatel since our line is long. We got many phone calls about parents cutting in front of others who were already in line. Thanks again for helping us keep our Coyotes safe! ¡Hola familias de Cottonwood! Gracias por su paciencia esta semana mientras buscamos la mejor manera de mantener nuestra línea de recogida de vehículos en movimiento. Le pedimos que si va a recoger a sus estudiantes, POR FAVOR use Topaz Ave para llegar a Muscatel ya que nuestra fila es larga. Recibimos muchas llamadas telefónicas sobre padres que se interponían frente a otros que ya estaban en la fila. ¡Gracias de nuevo por ayudarnos a mantener seguros a nuestros Coyotes!

Hello Coyotes! We are thrilled to have our Lil' Coyotes returning full time on Monday. We have prepared this slideshow to share some important information to help with the transition. Please take a moment to review and share the info, as you see fit, with your child(ren). Click on this link:
https://bit.ly/2QWsu1C
Have a wonderful weekend and see you on Monday!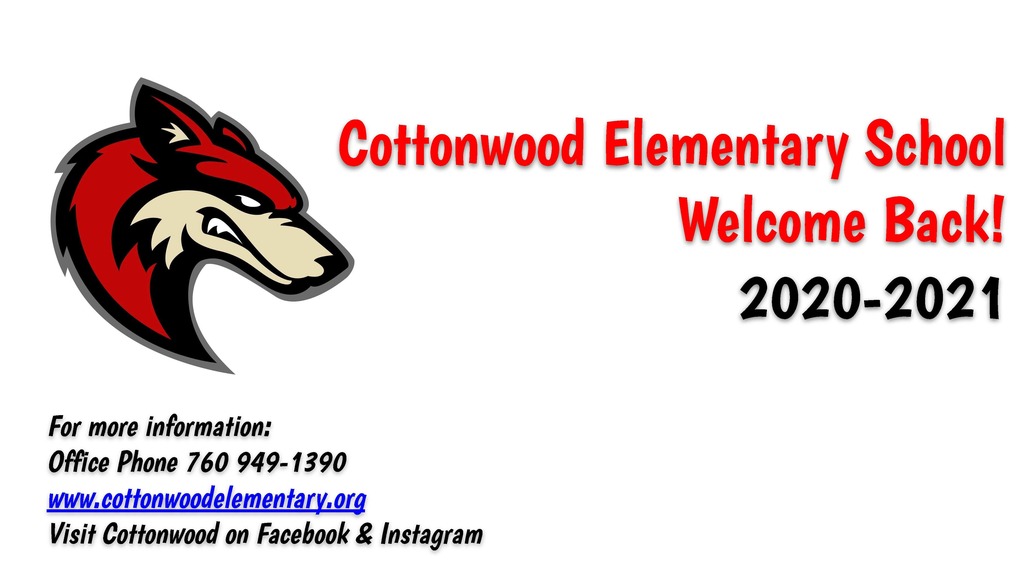 As you know, all HUSD elementary schools will be returning to full-day instruction April 26th. If you are keeping your child on Distance Learning at home, please disregard this message. If your child plans on returning to Cottonwood full time, we want to update you on a few procedures & dismissal points that have changed. Visit this link for full details:
https://bit.ly/3v7FkJn
We look forward to seeing our Coyotes next week! Como saben, todas las escuelas primarias de HUSD regresarán a la instrucción de día completo el 26 de abril. Si mantiene a su hijo en educación a distancia en casa, ignore este mensaje. Si su hijo planea regresar a Cottonwood a tiempo completo, queremos informarle sobre algunos procedimientos y puntos de despido que han cambiado. Visite este enlace para obtener todos los detalles:
https://bit.ly/3dAJ7cr
¡Esperamos ver a nuestros Coyotes la próxima semana!