Good afternoon Coyotes. We have made it to our last week of the school year!! The last day of school is Thursday, 5/26 and we're on a normal arrival and dismissal schedule. Also, we know the weather is warming up but we do ask that your child continue to follow the dress code guidelines. This includes closed-toed shoes with a strap on the back, no crop tops or tops with spaghetti straps. Thank you for your cooperation & we look forward to a fun-filled week!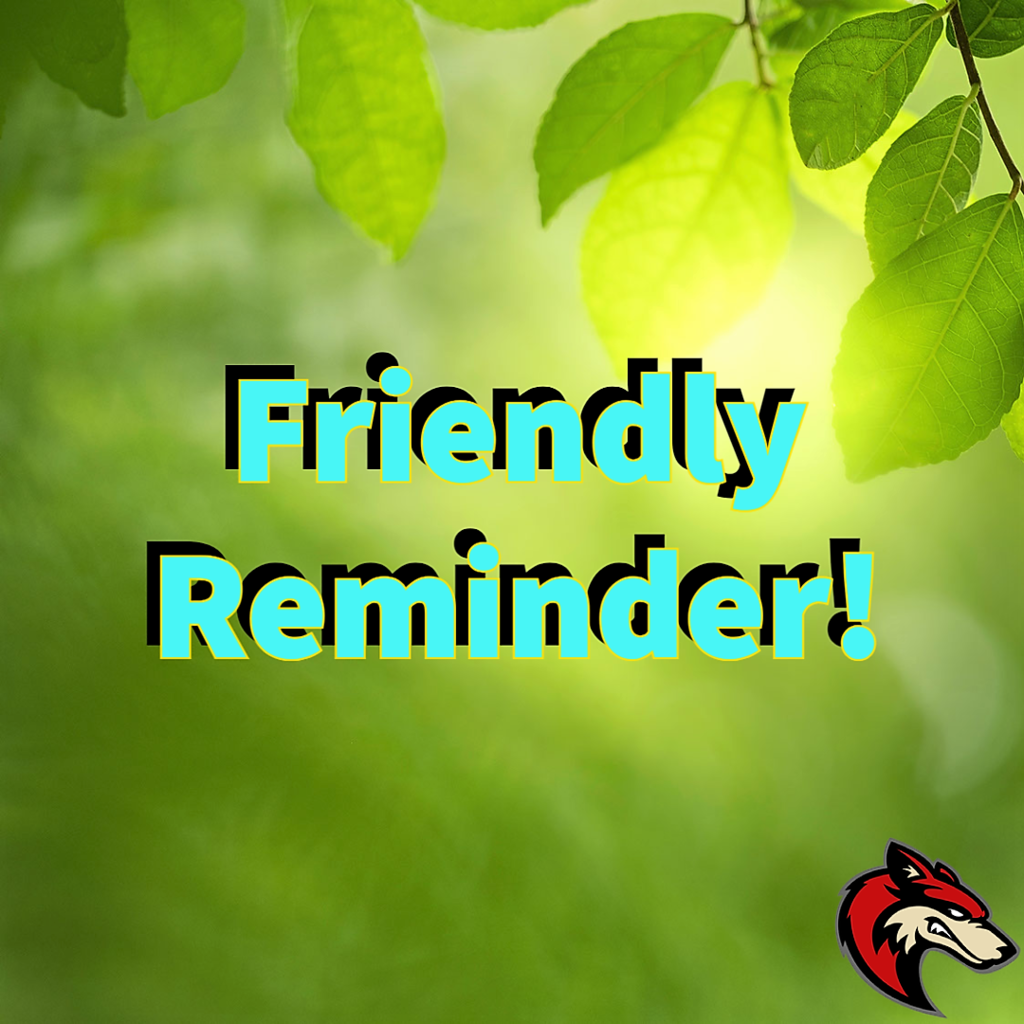 We'll be hosting our end of the year awards ceremonies on Monday, 5/23, for 1st-5th grades. If your child is receiving an award, they should have received a letter last week from their teacher. Please see below for the schedule: 8:00 - 1st grade 8:45 - 2nd grade & Mrs. Rogers' class 9:30 - 3rd grade & Mr. Delorme's class 10:15 - 4th grade & Ms. Gonzalez's class 11:00 - 5th grade & Mrs. Johnson's class We are excited to celebrate the accomplishments of our Coyotes! And don't worry 6th graders! We didn't forget you. Your accomplishments will be celebrated on Thursday, 5/26.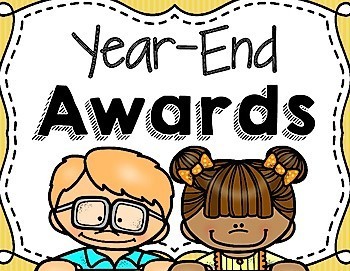 Parents and guardians, please take a few moments to fill out this survey. We value your feedback!
https://bit.ly/37AOmZo
Padres y tutores, tómense unos minutos para completar esta encuesta. ¡Valoramos sus comentarios!
https://bit.ly/37AOmZo
Please see the flyer below for our Field Day which is this Thursday (grades 1-3) and Friday (Grades 4-6).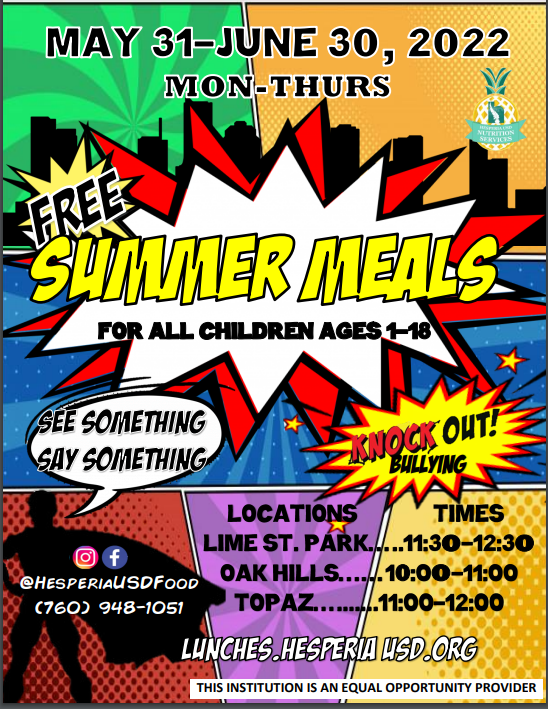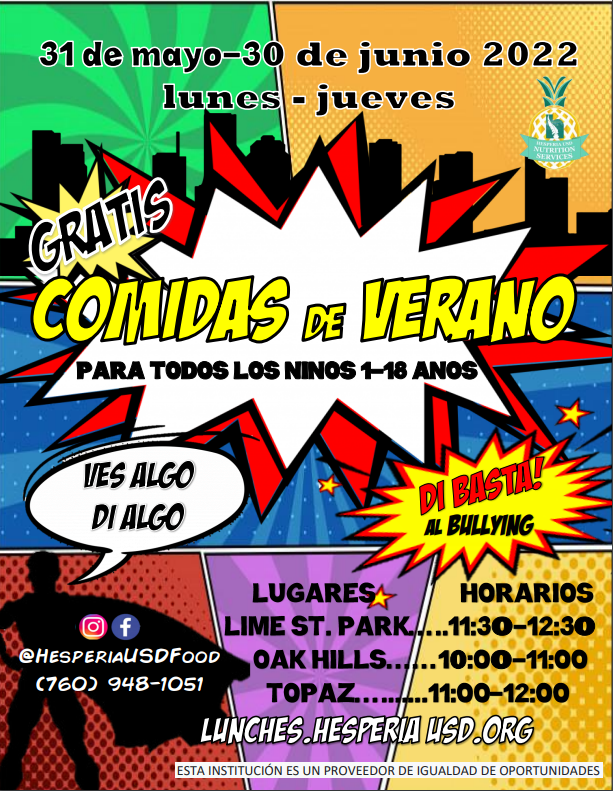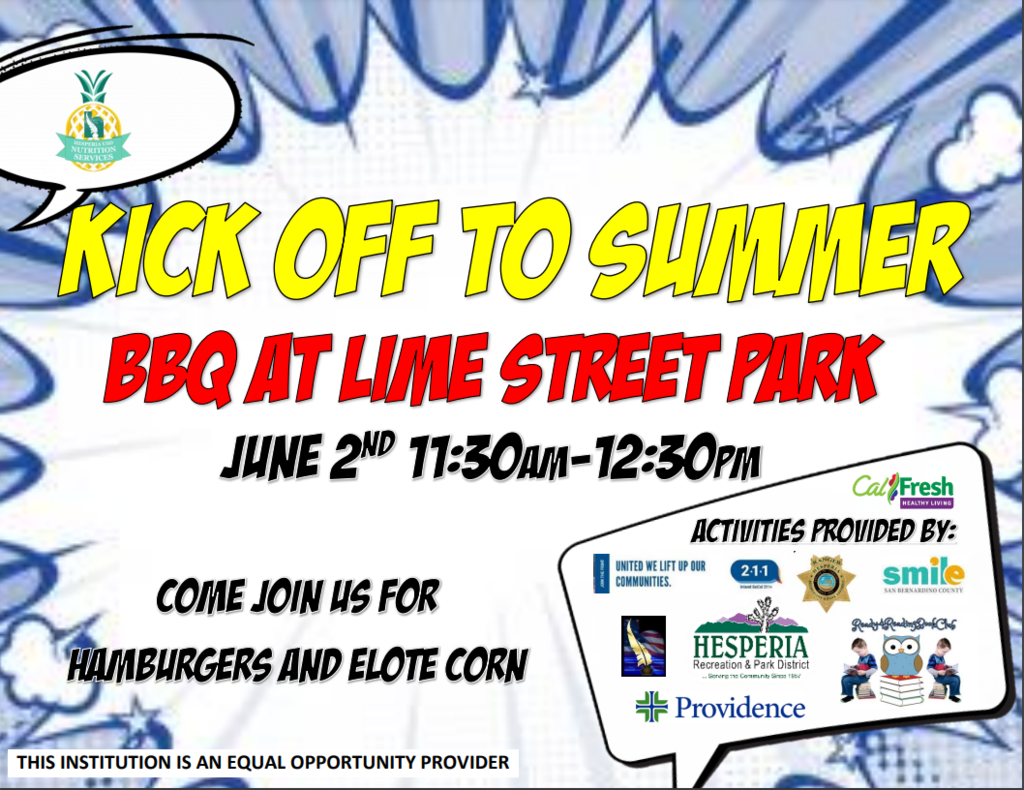 Llegaron los anuarios del año escolar 2021-2022 y están llenos de grandes recuerdos. Los anuarios pedidos por adelantado se distribuirán a los estudiantes el viernes 5/13. ¿NO hizo un pedido por adelantado? Hay cantidad limitada disponible para comprar en la oficina principal por $ 30.00 cada uno (solo en efectivo). ¿Para las familias que necesitan más de un anuario? ¡Hay un descuento! Compre 2 anuarios por $50 o 3 anuarios por $60. No espere porque se venderán según la disponibilidad y en el orden en que lleguen.

2021-2022 Yearbooks have Arrived and they are filled with great memories from this school year!!! Pre-ordered yearbooks will be distributed the students on Friday 5/13 Did NOT pre-order? There is a limited supply of available for purchase in the front office for $30.00 each (cash only). For the families that need more than one yearbook? There's a discount! Purchase 2 yearbooks for $50 or 3 yearbooks for $60. Don't wait because it's first come, first served.

The district IT team is hosting a Smash Brothers tournament for elementary students grades 1st-6th at Cypress Elementary on May 18th starting at 4PM. Registration will be open now through May 16th. To sign up please go to the link here:
https://forms.gle/8ecpbfyyEnsk3Tt59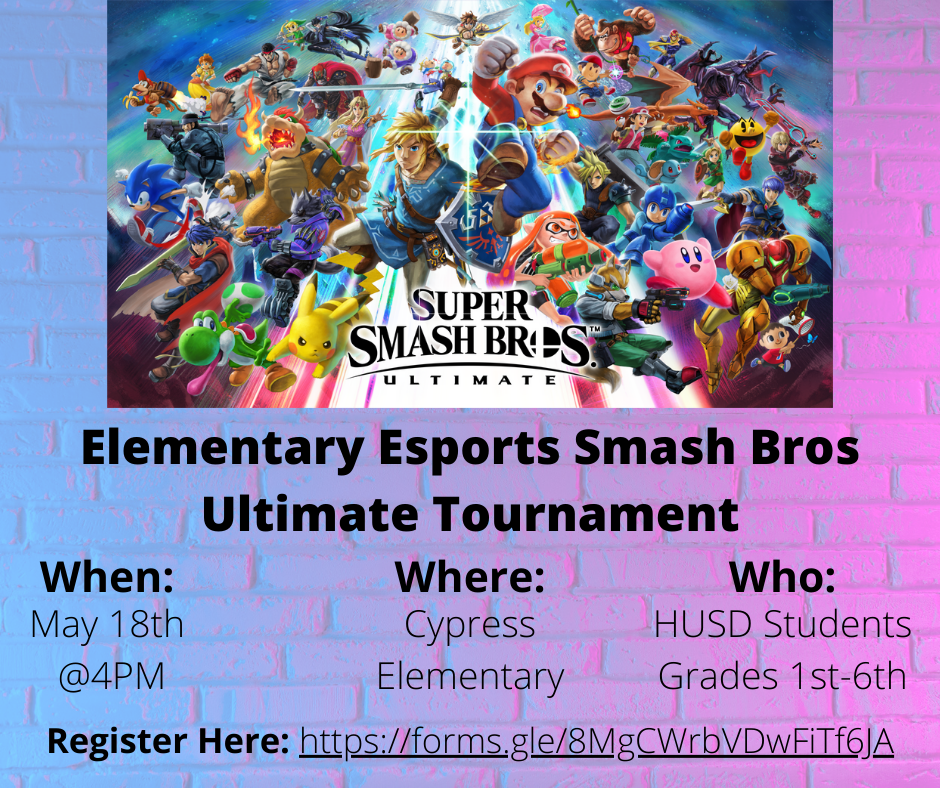 6th grade parents: Please click the link to read important information about the field trip on Monday. bit.ly/3LSnRNX Padres de 6º grado: Haga clic en el enlace para leer información importante sobre la excursión del lunes. bit.ly/3LSnRNX

Hi families. We have received another shipment of Cottonwood t-shirts. They are $10 each (cash only) and are first come first serve. Please stop in the office to purchase a shirt. Hola familias. Hemos recibido otro envío de camisetas de Cottonwood. Cuestan $ 10 cada uno (solo en efectivo) y se asignan por orden de llegada. Pase por la oficina para comprar una camisa.

Good morning families. While you are waiting in our drop off/ pick up line, please be respectful of our neighbors and do not block their driveways or mailboxes. Thank you! Buenos dias familias. Mientras espera en nuestra línea para dejar/recoger, sea respetuoso con nuestros vecinos y no bloquee sus entradas o buzones. ¡Gracias!

Good morning Cottonwood families. We currently have no internet or phones. If you need to talk to us, please stop by the office. The outage started yesterday around 10 so we cannot retrieve any messages from yesterday yet. Please be patient with us as we navigate this outage.

Good afternoon Cottonwood families. If your child submitted orders from the latest PTC fundraiser, please plan to pick up your items tomorrow afternoon (4/13) at 1:30-2:30 pm. PTC will be set up in the Kinder parking lot to distribute the orders. Thanks for your continued support. ------ Buenas tardes familias de Cottonwood. Recoge sus ordenes de PTC mañana, 4/13, a las 1:30 - 2:30 pm. Van a estar en el estacionamiento de Kinder para distribuir los ordenes. Gracias por su apoyo continuo.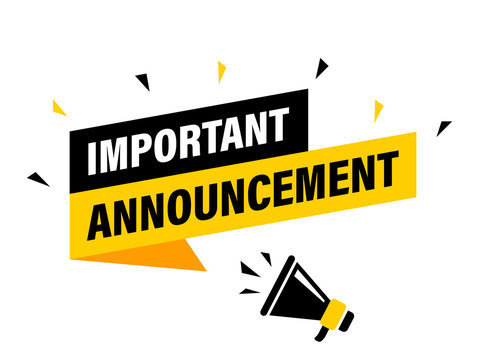 Good evening Cottonwood Families. State testing begins tomorrow, April 11th. Attendance is SO IMPORTANT during this timeframe so please do all you can to ensure your students are present and on time every day. Please make sure students are getting a good night's sleep, eating a healthy breakfast, and coming to school on time every day. We wish our Coyotes the best during testing and may they stay #CoyoteStrong! ------------------------------------ Buenas noches familias de Cottonwood. Las pruebas estatales comienzan mañana, 11 de abril. La asistencia es MUY IMPORTANTE durante este período de tiempo, así que haga todo lo posible para asegurarse de que sus estudiantes estén presentes y a tiempo todos los días. Asegúrese de que los estudiantes duerman bien, coman un desayuno saludable y lleguen a la escuela a tiempo todos los días. ¡Les deseamos a nuestros Coyotes lo mejor durante las pruebas y que se mantengan #CoyoteStrong!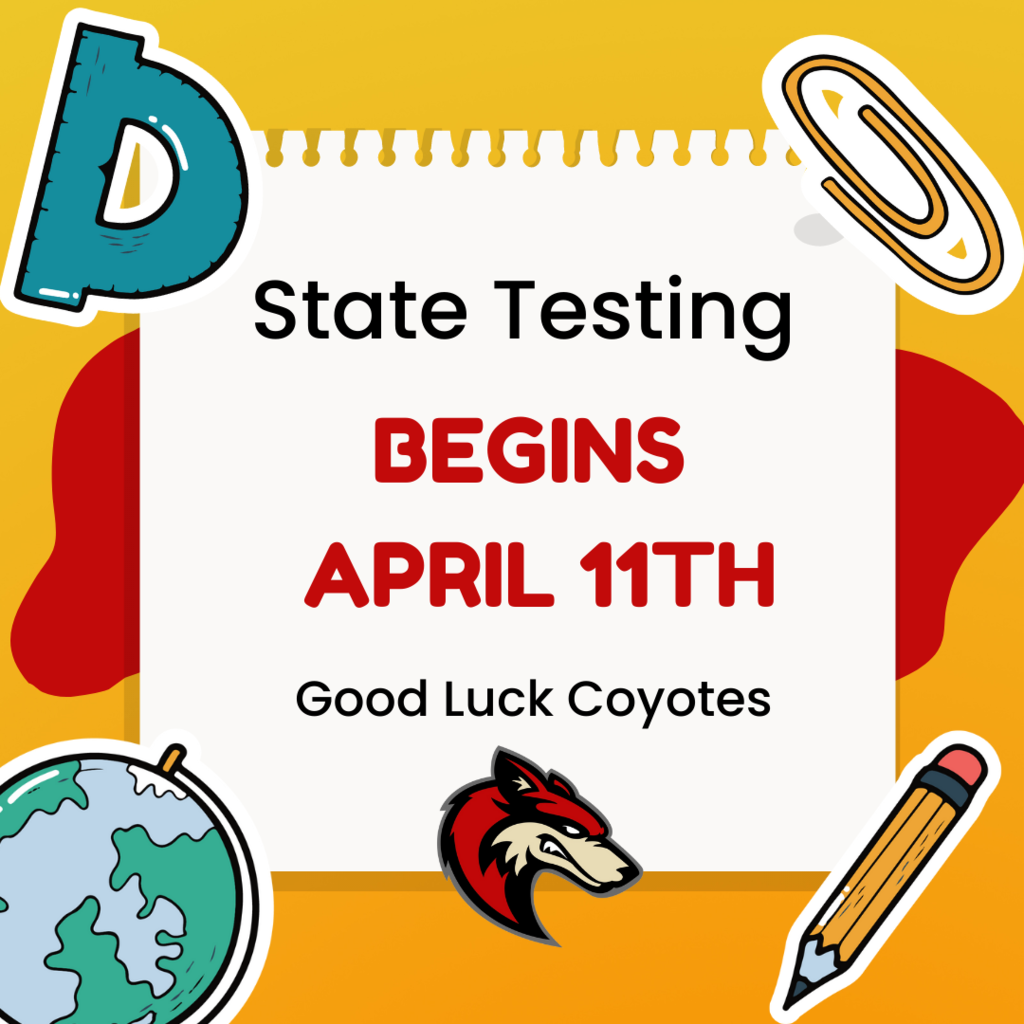 Cottonwood Families- Please see our flyer for state testing. Fifth grade will begin testing on Monday. Have a great weekend!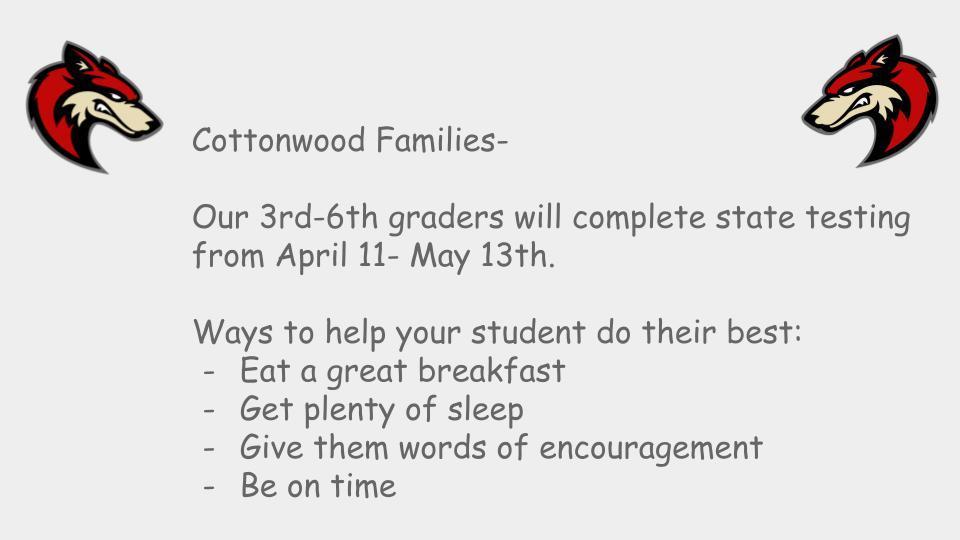 Ranchero road widening project to begin soon. Please click the link for more info:
https://5il.co/14x8y


Good afternoon this is Ms. Singer, Principal of Cottonwood, I am calling with some sad news. Yesterday morning, we received word that one of our beloved staff members, 5th grade teacher Rob Gajus, passed away. This is a great loss for the Cottonwood Family and a difficult time for all of us. We will have counselors available this week for students and staff. Our hearts go out to his family and the entire Cottonwood community. Buenas tardes. Esta es la Sra. Singer, Directora de Cottonwood. Estoy llamando con algunas noticias tristes. Ayer por la mañana, recibimos la noticia de que uno de nuestros queridos miembros del personal, el maestro de quinto grado, Rob Gajus, falleció. Esta es una gran pérdida para la familia Cottonwood y un momento difícil para todos nosotros. Tendremos consejeros disponibles esta semana para los estudiantes y el personal. Nuestros corazones están con su familia y toda la comunidad de Cottonwood.

We will be distributing at home COVID test kits for all Cottonwood students next week, from Tuesday, January 18, through Friday, January 21. Parents may come to the front office and pick up the test kits from 8:30 to 1:30 on those days. The parent must show ID to receive them. They cannot be sent home with a student. These are optional, not mandatory. Distribuiremos kits de prueba COVID en casa para todos los estudiantes de Cottonwood la próxima semana, desde el martes 18 de enero hasta el viernes 21 de enero. Los padres pueden pasar por la oficina principal y recoger los kits de prueba de 8:30 a 1:30 En esos días. El padre debe mostrar una identificación para recibirlos. No se pueden enviar a casa con un estudiante. Estos son opcionales, no obligatorios.

Cottonwood families, the city of Hesperia has notified us of a Road Closure Notice: Maple Ave will undergo repaving between Mesquite Ave and Muscatel St. This section will be closed to through-traffic from January 7th to 14th between 7AM - 4PM. Detours will be posted onsite. Please be aware that this may affect our drop off and pick up lines. Please be patient during this time. Familias de Cottonwood, la ciudad de Hesperia nos ha notificado de un Aviso de Cierre de Carreteras: Maple Ave será repavimentada entre Mesquite Ave y Muscatel St. Esta sección estará cerrada al tráfico a través del 7 al 14 de enero entre las 7 a.m. y las 4 p.m. Los desvíos se publicarán en el sitio. Tenga en cuenta que esto puede afectar nuestras líneas de entrega y recogida. Tenga paciencia durante este tiempo.